Wanaka Sports Massage has qualified massage therapists. We specialize in deep tissue, trigger point therapy, neuromuscular technique, sports injury rehabilitation, pregnancy and relaxation massage. If you have any questions call or email us at Wanaka Sports Massage.
Kristyna
Remedial Massage Therapist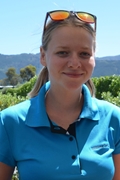 "Hi, I am Kristyna and I am from the Czech Republic". After receiving a bachelor's degree with honors in Physiotherapy, I worked in a private rehab center with ambulatory care for many clients including athletes. I fell in love with New Zealand. I believe that massage, trigger point release, myofascial mobilization and more are important parts of the healing process. I always look at the body as a whole with focus on the key problems. I love the outdoors, tramping, snow sports, climbing.
Paige Ingram
Sports Massage Therapist, Remedial Massage Therapist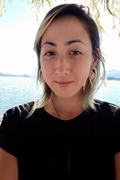 I am a Canadian trained massage therapist. I have 5 years of experience, working in a clinical environment alongside other health providers. I enjoy blending clinical work with relaxation techniques to give a focused rhythmic treatment. I love the outdoors, hiking, walking, biking, and adventuring. I enjoy playing music and learning new skills
Mareike
Sports Massage Therapist, Remedial Massage Therapist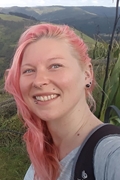 Hi, I am Mareike I qualified in Germany as a physiotherapist in 2007. I trained in a wide range of stretch and massage techniques, myofascial release, relaxation, trigger point therapy and deep tissue. I have a profound anatomy and physiology knowledge. I've got 12 years experience treating back pain, sport injuries, and post surgery rehab. My clients told me I have golden hands. I also practice manual lymphatic drainage. I love to be outside, hiking, biking, swimming, X country skiing.
Marlene Laureys
Massage Therapist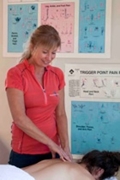 25 years experience in therapeutic massage, 16 years in Triggerpoint and Neuromuscular therapy, 16 years deep tissue, sports. Diploma Aromatherapy. Specialises in OOS, RSI, Tension Headaches, Sports.
Brownston House level 2, 21 Brownston Street, Wanaka
03 4438900
Monday

Tuesday

Wednesday

Thursday

Friday

Saturday

9:00am - 9:00pm

9:00am - 9:00pm

9:00am - 9:00pm

9:00am - 9:00pm

9:00am - 9:00pm

9:00am - 9:00pm
Wanaka Sports Massage - Peak Endurance Gym
6 rockhaven, Aberttown Wanaka
034438900
| | |
| --- | --- |
| Wednesday | 9:00am - 1:45pm |